Business
Lakoma Island Investments llc : The Mysterious Winner of the $1.35 Billion Mega Millions Jackpot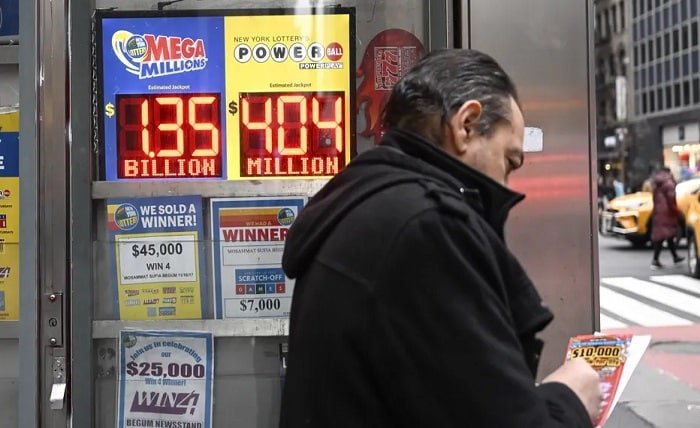 On January 13, 2023, a single ticket sold in Maine matched all six numbers in the Mega Millions drawing, winning the third-largest jackpot in U.S. lottery history. The prize was a staggering $1.35 billion, with a cash option of $723.6 million before taxes. However, the identity of the lucky winner remained a mystery for more than a month, as no one came forward to claim the prize.
Finally, on February 22, 2023, the Maine Lottery announced that the winner had accepted their winnings through a limited liability company (LLC) named Lakoma Island Investments LLC. The LLC chose the lump sum payment and received $523.5 million after federal and state taxes. But who is behind this LLC and what are their plans for their fortune?
What is an LLC and why use it?
An LLC is a type of business entity that combines the features of a corporation and a partnership. It offers limited liability protection to its owners, meaning that they are not personally responsible for the debts and obligations of the business. It also allows for flexible management and taxation options, as the owners can choose how to distribute profits and losses among themselves and how to report them to the IRS.
One of the main reasons why lottery winners use LLCs to claim their prizes is to protect their privacy and anonymity. By using an LLC, the winner can avoid revealing their name, address, and other personal information to the public, which could expose them to unwanted attention, harassment, or even threats from strangers, relatives, or friends. Another reason is to avoid potential lawsuits from creditors, ex-spouses, or anyone else who might try to claim a share of the winnings.
What do we know about Lakoma Island Investments LLC?
According to the Maine Secretary of State's website, Lakoma Island Investments LLC was registered on February 18, 2023, just four days before claiming the jackpot. The registered agent of the LLC is a law firm based in Portland, Maine, called Bernstein Shur Sawyer & Nelson. The law firm specializes in business law, estate planning, tax law, and litigation.
The name of the LLC suggests a connection to Lakoma Island, a small island located in Penobscot Bay, Maine. The island has a land area of about 0.2 square miles and is home to only two residents. According to public records, the island was purchased in 2017 by a company called Lakoma Island Holdings LLC for $1.4 million. The owner of this company is unknown.
It is possible that the Mega Millions winner is either the owner of Lakoma Island Holdings LLC or someone related to them. However, this is only speculation, as there is no definitive evidence to confirm or deny this hypothesis.
What are the plans of Lakoma Island Investments LLC?
The representative of Lakoma Island Investments LLC has not revealed much about their plans for their winnings. They only stated that "the winner is thoughtfully considering the best uses of the life-changing prize" and that they are "grateful for this opportunity".
Some possible ways that the winner could use their money are:
Investing in various assets such as stocks, bonds, real estate, or businesses
Donating to charitable causes or organizations
Creating a trust or foundation to support their family or community
Traveling around the world or buying a luxury home or vehicle
Pursuing their hobbies or passions
Saving for retirement or education
Whatever they decide to do with their money, they will likely need professional advice from financial planners, lawyers, accountants, and other experts to help them manage their wealth and avoid potential pitfalls.
Conclusion
Lakoma Island Investments LLC is the mysterious winner of the $1.35 billion Mega Millions jackpot in Maine. The winner used an LLC to claim their prize and protect their privacy and anonymity. The name of the LLC suggests a possible link to Lakoma Island, a small island in Maine owned by another unknown LLC. The plans of the winner are unknown, but they are likely considering various options for using their fortune wisely and responsibly.