Business
Ellenbecker Investment Group: A Family-Owned Firm with a Holistic Approach to Financial Planning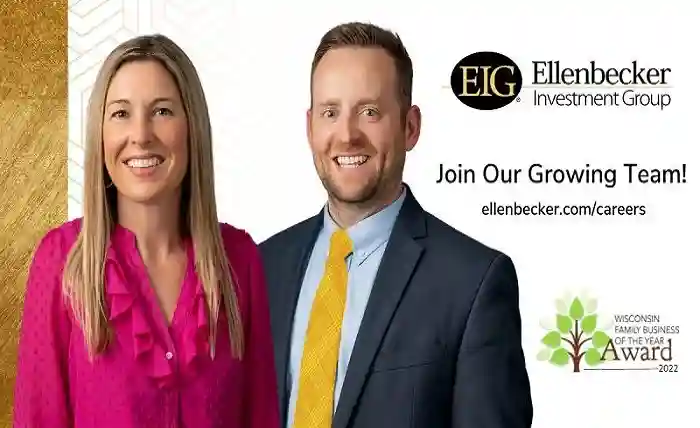 Ellenbecker Investment Group (EIG) is a financial services company that offers personalized and comprehensive planning for individuals and businesses. Founded in 1996 by Karen Ellenbecker, EIG is a family-owned firm that values integrity, transparency and exceptional service. EIG has two offices in Wisconsin and one in Arizona, and serves clients across the country and abroad.
What EIG Does
EIG provides a holistic financial planning experience that covers various aspects of wealth management, such as:
Retirement Planning: EIG helps clients prepare for retirement by creating a customized plan that considers their income needs, lifestyle goals, tax strategies and legacy wishes.
Estate Planning: EIG works with clients and their attorneys to design an estate plan that protects their assets, minimizes taxes and ensures their beneficiaries are taken care of.
Tax and Insurance: EIG advises clients on tax-efficient investing, charitable giving and insurance solutions that fit their needs and objectives.
Investment Management: EIG offers discretionary portfolio management based on the client's risk tolerance, time horizon and preferences. EIG uses a diversified approach that incorporates both active and passive strategies, as well as alternative investments.
How EIG Does It
EIG follows a collaborative and communicative approach to financial planning that involves four steps:
Discovery: EIG listens to the client's goals, dreams and fears, and gathers relevant information about their financial situation.
Analysis: EIG analyzes the client's data and creates a comprehensive plan that addresses their needs and objectives.
Implementation: EIG presents the plan to the client and explains the rationale behind each recommendation. EIG then executes the plan with the client's approval.
Monitoring: EIG monitors the plan's progress and performance, and makes adjustments as needed. EIG also reviews the plan with the client on a regular basis and provides ongoing support.
Why Choose EIG
EIG is a firm that cares about its clients and their wellbeing. Some of the benefits of working with EIG are:
Experience: EIG has over 25 years of experience in the financial services industry, and has a team of qualified and credentialed professionals who are experts in their fields.
Independence: EIG is an independent registered investment adviser (RIA) that acts as a fiduciary for its clients. This means that EIG always puts the client's best interest first, and does not receive any commissions or incentives from third parties.
Education: EIG is committed to educating its clients and the community about financial topics. EIG hosts various events, workshops and seminars throughout the year, as well as two radio shows: Money Sense and Milwaukee's Philanthropic Community.
Philanthropy: EIG is passionate about giving back to the community and supporting various causes. EIG has its own charitable foundation that matches 100% of its employees' personal donations, and also sponsors several non-profit organizations.
Conclusion
Ellenbecker Investment Group is a family-owned firm that offers a holistic financial planning experience for individuals and businesses. With its core values of outstanding service, business integrity and fee transparency, EIG aims to help its clients enjoy what they have saved through life's seasons. To learn more about EIG, visit their website or contact them at (262) 691-3200