Business
How to Get Into Girls Who Invest: A Guide for Aspiring Women Investor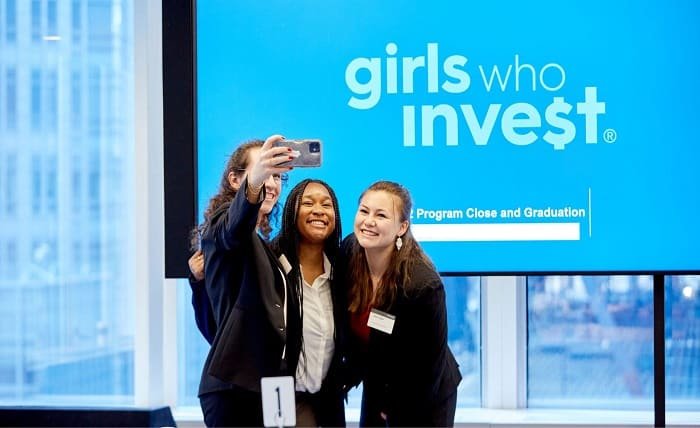 Girls Who Invest (GWI) is a non-profit organization that aims to increase the representation of women in the investment management industry. GWI offers two programs for college women who are interested in pursuing a career in finance and investment: the Summer Intensive Program (SIP) and the Online Intensive Program (OIP). Both programs provide education, mentorship, and internship opportunities for the participants. But how competitive are these programs and what does it take to get accepted? Here are some tips and insights on how to apply for GWI and what to expect from the process.
Know the Eligibility Criteria and Application Requirements
Before applying for GWI, you need to make sure that you meet the eligibility criteria for the program you are interested in. The SIP is open to sophomores currently enrolled or transferring to a four-year U.S. university, while the OIP is open to freshmen and sophomores at four-year U.S. universities or students at two-year U.S. colleges with confirmed or conditional admission to a four-year university. You also need to have a minimum GPA of 3.2 on a 4.0 scale and be authorized to work in the U.S.
The application requirements for both programs include:
A resume
A transcript
Two letters of recommendation
A personal statement
A video essay
A standardized test score (optional)
Prepare a Strong Application
To stand out from the thousands of applicants, you need to prepare a strong application that showcases your academic achievements, extracurricular activities, leadership skills, and interest in finance and investment. Here are some tips on how to craft a compelling application:
Highlight your relevant coursework, projects, research, or internships that demonstrate your quantitative and analytical skills, as well as your knowledge of finance and economics.
Showcase your involvement in clubs, organizations, volunteer work, or other activities that reflect your passion for investing, social impact, diversity, or leadership.
Ask for letters of recommendation from professors, mentors, or employers who know you well and can speak to your strengths, potential, and fit for GWI.
Write a personal statement that explains why you want to join GWI, what you hope to gain from the program, and how you plan to contribute to the GWI community and mission.
Record a video essay that showcases your personality, communication skills, and creativity. You can choose from one of the three prompts provided by GWI or create your own topic.
Submit a standardized test score (such as SAT, ACT, GMAT, GRE, etc.) if you have one and if it reflects your academic abilities well. This is optional but may help strengthen your application.
Apply Early and Follow Up
The application period for GWI usually starts in May of the previous year and ends in November. There are two rounds of applications: early action and regular decision. The early action deadline is usually in September and the regular decision deadline is usually in November. You can apply for both rounds but you can only accept one offer.
Applying early may give you an advantage as you will receive your decision earlier and have more time to prepare for the program. You will also demonstrate your interest and commitment to GWI by applying early.
After submitting your application, you should follow up with GWI by checking your email regularly for updates and responding promptly to any requests or questions. You may also be invited for an interview as part of the final selection process. If so, you should prepare well by researching about GWI, reviewing your application materials, and practicing your answers to common interview questions.
Conclusion
Girls Who Invest is a highly competitive and prestigious program that offers a unique opportunity for women who want to pursue a career in finance and investment. To get accepted into GWI, you need to meet the eligibility criteria, prepare a strong application, apply early, and follow up. By doing so, you will increase your chances of joining the GWI community and becoming a future leader in the investment management industry.