Business
Invest Fest 2023: The Ultimate Festival for Investors and Entrepreneurs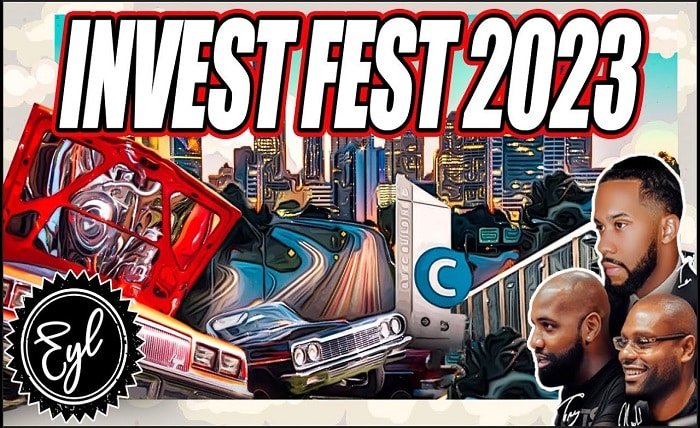 Are you looking for an event that combines investing, entrepreneurship, pop culture, and entertainment in a festival setting? If so, you might want to check out Invest Fest 2023, the first of its kind, in-person experience that will take place on August 25-27, 2023 at the Georgia World Congress Center in Atlanta, GA.
Invest Fest 2023 is presented by Earn Your Leisure, a platform that provides financial literacy and business education through podcasts, online courses, live events, and more. Earn Your Leisure aims to empower people to take control of their finances and achieve their goals.
What to Expect at Invest Fest 2023
Invest Fest 2023 will be a comprehensive and informative event that will cover a wide range of important topics in the world of finance and business. Speakers will provide insight into government money and taxes, as well as the emerging world of cryptocurrency. Discussions on stocks, real estate, insurance, and estate planning will also be on the agenda, with experts sharing their knowledge on these important aspects of financial planning.
In addition to the educational sessions, Invest Fest 2023 will also feature live performances from chart-topping musicians, a food truck caravan, and interactive events. There will also be an even larger vendor marketplace showcasing over 400 small businesses and live podcast stages with interviews from more top entrepreneurs and celebrities.
How to Get Your Tickets for Invest Fest 2023
If you are interested in attending Invest Fest 2023, you can get your tickets online at Invest Fest or Tickets. There are different ticket options available, depending on your preferences and budget. Here are the ticket tiers and prices:
Invest Fest Livestream and Recording: $99. This option gives you live access to EYL Stage Events on Saturday and Sunday. If you miss it, you can still watch the recording later.
General Admission: $300. This option gives you access to the vendor marketplace on Friday, Saturday, and Sunday, as well as the EYL Stage and AOL Stage events on Saturday and Sunday.
VIP Admission: $500. This option gives you everything in the General Admission tier, plus access to a private VIP event on Friday night, priority seating at the EYL Stage and AOL Stage events, and a VIP swag bag.
As a bonus, you can also get a 14-day trial into EYL University for just an additional $1 for each ticket tier. EYL University is an online platform that offers over 100 webinars on various topics related to finance and business, as well as access to a private Facebook group, weekly book club meetings, movie club nights, bi-weekly real estate calls with MG The Mortgage Guy, bi-weekly credit calls with Financial Education Services (FES), monthly financial planning calls with Rashad Bilal (co-founder of Earn Your Leisure), monthly group coaching calls with Troy Millings (co-founder of Earn Your Leisure), and more.
However, please note that following the 14-day trial period, you will be charged for your membership unless you cancel before the trial ends. Don't miss this opportunity to try out EYL University risk-free and start your journey towards success today!
Conclusion
Invest Fest 2023 is a unique event that will bring together investors, entrepreneurs, educators, entertainers, and enthusiasts in a fun and engaging way. Whether you want to learn new skills, network with professionals, discover new opportunities, or simply have a good time, Invest Fest 2023 has something for everyone.
If you are ready to join the festival of the year, don't wait any longer. Get your tickets today and secure your spot at Invest Fest 2023. You won't regret it!