Business
Purshe Kaplan Sterling Investments: An Independent Broker-Dealer with a Visionary Model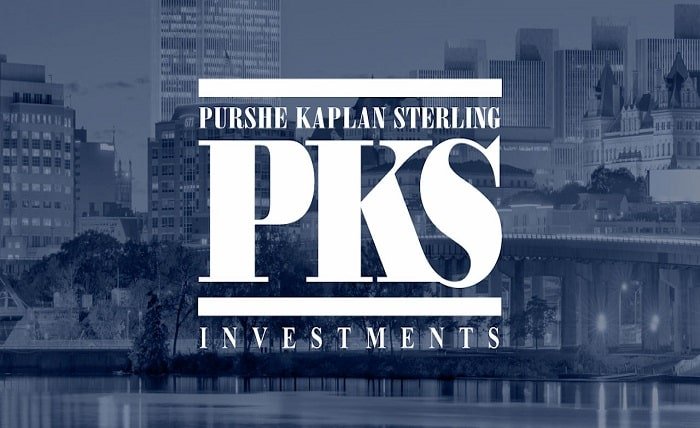 Purshe Kaplan Sterling Investments (PKS) is a broker-dealer registered with the Securities and Exchange Commission (SEC) and the Commodity Futures Trading Commission (CFTC) as an introducing broker. PKS was founded in 1993 by J. Peter Purcell and his partners, who had a vision of providing quality products, services, and advice to the public through an open-architecture, or hybrid, model. This model allows registered representatives and independent registered investment advisers (RIAs) to offer both commissionable-brokerage and fee-based advisory solutions to their clients, depending on their needs and preferences. PKS is one of the pioneers and leaders in this model, which is considered the future of the advisory and brokerage industry.
Products and Services
PKS offers a wide range of products and services to its registered representatives and RIAs, including:
Equity and Fixed Income – Capital Markets: PKS provides access to various equity and fixed income products, such as stocks, bonds, exchange-traded funds (ETFs), mutual funds, unit investment trusts (UITs), closed-end funds, and real estate investment trusts (REITs). PKS also offers trading platforms, research tools, market data, and execution services for these products.
Mutual Funds and Annuities: PKS has relationships with over 300 mutual fund families and over 50 annuity carriers, offering a diverse selection of investment options for different risk profiles and objectives. PKS also provides support services, such as fund analysis, performance reporting, asset allocation, and suitability review.
Alternative Investments: PKS offers access to various alternative investments, such as hedge funds, private equity funds, managed futures, real assets, structured products, and business development companies (BDCs). PKS also provides due diligence, education, marketing, and compliance support for these products.
College Savings: PKS offers access to various college savings plans, such as 529 plans, Coverdell education savings accounts (ESAs), and custodial accounts. PKS also provides guidance on choosing the best plan for each client's situation and goals.
Retirement Planning: PKS offers access to various retirement planning products and services, such as individual retirement accounts (IRAs), employer-sponsored plans (such as 401(k), 403(b), and 457 plans), rollover services, pension plans, profit-sharing plans, and deferred compensation plans. PKS also provides assistance on retirement income strategies, distribution options, tax implications, and beneficiary designations.
Insurance Services: PKS Financial Services Inc., a subsidiary of PKS, functions as an insurance sales agency throughout the United States. PKS Financial Services offers access to various insurance products, such as life insurance, disability insurance, long-term care insurance, health insurance, property and casualty insurance, and annuities. PKS Financial Services also provides consulting services on insurance needs analysis, product selection, underwriting process, policy delivery, and policy servicing.
Management Team
PKS has a strong management team with extensive industry experience and expertise. The management team consists of:
J. Peter Purcell: Chief Executive Officer. Mr. Purcell is a founding partner of PKS and has led the firm's growth into a nationally-recognized independent broker-dealer with a visionary model.
Katherine M. Flouton: President. Ms. Flouton joined PKS in 1997 as an Operations Clerk and rose through the ranks to become the President of the firm in 2021. She is actively involved in the firm's day-to-day operations and overall management.
David L. Purcell: Chief Financial Officer. Mr. Purcell joined PKS in 1998 as a Financial Analyst and became the Chief Financial Officer in 2004. He is responsible for the firm's financial reporting, accounting, budgeting, auditing, tax compliance, treasury management, risk management, and regulatory compliance.
Steven D. Silverman: Chief Compliance Officer. Mr. Silverman joined PKS in 2019 as the Chief Compliance Officer. He oversees the firm's compliance program, policies, procedures, testing, monitoring, and training.
Careers
PKS offers two career platforms for established industry professionals seeking a broker-dealer relationship:
Employees: For those who prefer to work in an office environment with full administrative support and benefits. Employees have access to all of the products and services offered by PKS and receive competitive payouts based on their production levels.
Independent RIAs: For those who want to operate their own independent advisory business with more flexibility and autonomy. Independent RIAs have access to the commissionable-brokerage products and services offered by PKS, as well as the option to use PKS' RIA platform or their own RIA platform.
PKS provides comprehensive support and resources to both employees and independent RIAs, such as:
Technology: PKS offers state-of-the-art technology solutions, such as web-based account access, online trading, electronic document delivery, e-signature, CRM, portfolio management, financial planning, and performance reporting.
Marketing: PKS offers various marketing tools and programs, such as websites, newsletters, brochures, seminars, webinars, social media, podcasts, videos, and blogs.
Education: PKS offers various education opportunities, such as training sessions, webcasts, conferences, workshops, coaching programs, and mentoring programs.
Transition: PKS offers a smooth and seamless transition process for new registered representatives and RIAs joining the firm. PKS provides dedicated transition specialists, transition packages, transition assistance funds, and transition bonuses.
Conclusion
Purshe Kaplan Sterling Investments is an independent broker-dealer with a visionary model that allows registered representatives and independent RIAs to offer both commissionable-brokerage and fee-based advisory solutions to their clients. PKS offers a wide range of products and services, a strong management team, and comprehensive support and resources to its registered representatives and RIAs. PKS is committed to excellence in everything it does and strives to be the best partner for its registered representatives, RIAs, and their clients.