Business
Altair Investments: A Private Equity Firm Focused on Niche Manufacturing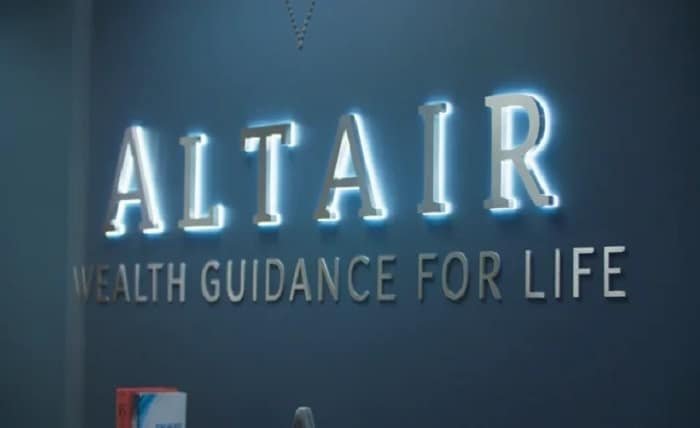 Altair Investments Inc. is a private equity firm that specializes in investing in niche manufacturing companies in the lower middle market. The firm aims to create long-term growth and value for its portfolio companies by improving their operational efficiencies, expanding their product lines and global markets, and maximizing the value of their operating costs and delivery. Altair Investments was founded in 2017 and is based in Chicago, Illinois.
Portfolio
Altair Investments has a diverse portfolio of companies that operate in various sectors, such as recreational boating, industrial technology, and plastic processing. Some of the companies that Altair Investments has acquired or partnered with are:
Vanderbilt Luxury Pontoons: A manufacturer of high-end pontoon boats that offer comfort, performance, and style. Altair Investments acquired Vanderbilt Luxury Pontoons in February 2022 and plans to leverage its expertise in supply chain management and global expansion to grow the business.
Xaloy Holdings, LLC: A leading manufacturer of plasticizing components for injection and extrusion machinery for the global plastic processing industry. Altair Investments acquired Xaloy Holdings from Nordson Corporation in February 2021 and intends to enhance its operational capabilities and product innovation.
Marathon Boat: A producer of quality aluminum fishing boats that are durable, affordable, and versatile. Altair Investments acquired Marathon Boat in May 2019 and aims to increase its market share and customer satisfaction by improving its manufacturing processes and product design.
NVeyeTech: A developer of advanced vision systems and software for industrial applications, such as inspection, measurement, and automation. Altair Investments partnered with NVeyeTech in January 2019 and seeks to support its growth and development by providing strategic guidance and capital.
Team
Altair Investments has a team of experienced professionals who have decades of experience in operational and financial management. The team is led by C. Andrew Brickman, who is the partner and founder of the firm. Brickman has over 25 years of experience in private equity investing, corporate finance, and mergers and acquisitions. He is responsible for overseeing the firm's strategy, sourcing, execution, and portfolio management.
Another key member of the team is Kamal K. Tiwari, who is the operating partner of the firm. Tiwari has over 30 years of experience in leading global manufacturing businesses, driving operational excellence, and implementing growth initiatives. He is responsible for working closely with the portfolio companies to improve their performance and profitability.
Conclusion
Altair Investments is a private equity firm that focuses on investing in niche manufacturing companies in the lower middle market. The firm has a proven track record of creating value for its portfolio companies by improving their operations, expanding their markets, and maximizing their potential. The firm has a culture of trust, collaboration, respect, and accountability that drives its success.