Business
BMO Harris Investment Management Inc: A Trusted Partner for Affluent Clients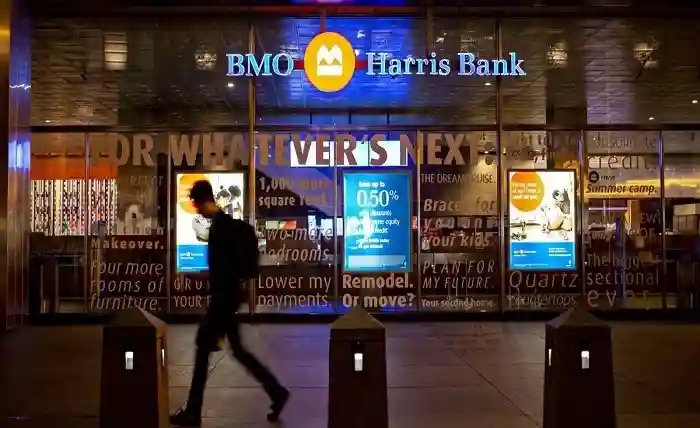 BMO Harris Investment Management Inc (BMO HMI) is one of Canada's oldest and most reputable investment firms, providing successful and prudent investment management to affluent clients since 1925. BMO HMI is a subsidiary of BMO Financial Group, one of the largest and most diversified financial services providers in North America. In this article, we will explore the unique value proposition, the investment philosophy, and the client experience of BMO HMI.
Unique Value Proposition: Wealth Planning and Investment Management
BMO HMI offers a comprehensive and integrated approach to wealth planning and investment management for its clients. Wealth planning is the process of identifying the client's goals, needs, preferences, and risk tolerance, and developing a customized plan to achieve them. Wealth planning covers various aspects of the client's financial life, such as retirement, estate, tax, business succession, philanthropy, and education.
Investment management is the process of implementing the client's wealth plan through a diversified portfolio of investments that matches the client's risk-return profile. Investment management involves selecting, monitoring, and adjusting the investments according to the client's objectives and the market conditions.
BMO HMI provides both wealth planning and investment management services through a team of experienced professionals, including portfolio managers, wealth planners, trust officers, private bankers, and insurance specialists. The team works closely with the client to understand their unique situation and deliver tailored solutions that suit their needs.
Investment Philosophy: Disciplined and Long-Term
BMO HMI follows a disciplined and long-term investment philosophy that aims to preserve and grow the client's wealth over time. BMO HMI believes that asset allocation is the most important determinant of portfolio performance and risk. Asset allocation is the process of dividing the portfolio among different asset classes, such as stocks, bonds, cash, real estate, or alternative investments.
BMO HMI uses a strategic asset allocation approach that reflects the client's long-term goals and risk tolerance. BMO HMI also employs a tactical asset allocation approach that adjusts the portfolio according to short-term market opportunities or challenges. BMO HMI diversifies the portfolio across various regions, sectors, styles, and strategies to reduce risk and enhance returns.
BMO HMI selects investment managers based on rigorous research and due diligence. BMO HMI evaluates the managers' performance, process, people, philosophy, and fees. BMO HMI monitors the managers' performance on an ongoing basis and makes changes when necessary.
Client Experience: Personalized and Responsive
BMO HMI strives to provide a personalized and responsive client experience that builds trust and loyalty. BMO HMI assigns a dedicated portfolio manager to each client who serves as their primary contact point. The portfolio manager works with the client to develop their wealth plan and investment strategy. The portfolio manager also communicates with the client regularly to review their portfolio performance and update their plan as needed.
BMO HMI also provides access to other experts within BMO Wealth Management who can assist the client with their specific needs. For example, BMO Family Office can help clients with complex wealth management issues such as family governance, philanthropy, or business transition. BMO Delaware Trust Company can help clients with establishing Delaware trusts that offer tax advantages and asset protection benefits. BMO Investment Services can help clients with brokerage and insurance services.
BMO HMI leverages technology to enhance the client experience. BMO HMI offers online access to the client's portfolio information, statements, reports, and educational resources. BMO HMI also uses digital tools to facilitate communication and collaboration with the client.
Conclusion
BMO Harris Investment Management Inc is a trusted partner for affluent clients who seek comprehensive and integrated wealth planning and investment management services. BMO HMI combines experience, expertise, and access to deliver customized solutions that match the client's goals and risk tolerance. BMO HMI follows a disciplined and long-term investment philosophy that diversifies the portfolio across various asset classes and managers. BMO HMI provides a personalized and responsive client experience that builds trust and loyalty.