Business
Croatan Investments: A Private Equity Real Estate Manager with a Passion for Rental Housing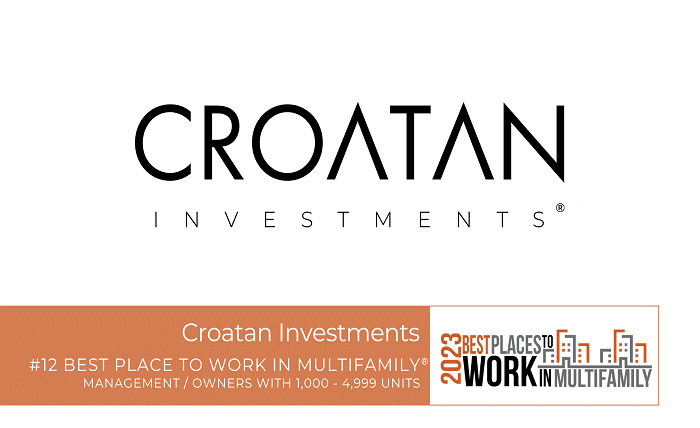 Croatan Investments is a privately-held investment manager solely focused on multifamily real estate. The company was founded in 2004 and has a track record of consistent performance across the market cycle. Croatan Investments has a passion for uncovering new opportunities to create superior results for its investors, partners, and communities.
Strategy and Portfolio
Croatan Investments adapts its strategy across all stages of the market cycle, maintaining investment flexibility to consistently seek attractive risk-adjusted returns. The company has an opportunistic nature, an agnostic approach, and a nimble execution. Croatan Investments invests in rental housing assets across the Mid-Atlantic and Sun Belt regions, with a focus on value-add, core-plus, and affordable housing strategies. The company also makes preferred equity investments in build-to-rent development projects.
Team and Culture
Croatan Investments is headquartered in Virginia Beach, VA, and has team members operating in Atlanta, Dallas, Florida, New York City, Washington D.C., and Singapore. The company has a diverse and experienced team of over 20 professionals with expertise in acquisitions, asset management, investor relations, accounting, construction, and operations. Croatan Investments is proud to be a certified minority-owned company.
Croatan Investments has a culture of excellence, integrity, collaboration, and innovation. The company values its relationships with its investors, partners, vendors, and tenants. Croatan Investments strives to create positive impacts on the environment and society through its business practices and philanthropic initiatives.
Conclusion
Croatan Investments is a private equity real estate manager with a passion for rental housing investments. The company has a proven track record of success across the market cycle and a dynamic strategy that adapts to changing market conditions. Croatan Investments has a talented and diverse team that operates across multiple markets and asset classes. Croatan Investments is committed to delivering superior results for its stakeholders and making a difference in the world.