Business
Deloitte Investment Banking: A Future-Ready Service Model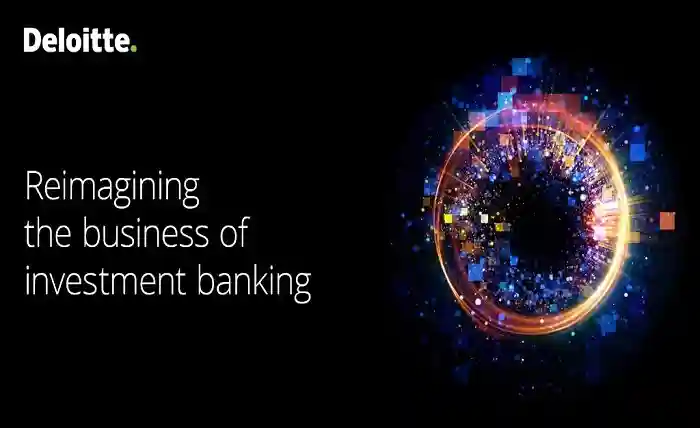 Deloitte is a global leader in providing professional services to clients across various industries, including financial services. One of the key offerings of Deloitte is investment banking, which helps clients achieve their strategic and financial goals through mergers and acquisitions (M&A), capital raising, restructuring, and valuation services.
The Challenges and Opportunities of the Investment Banking Industry
The investment banking industry is undergoing a significant transformation due to the impacts of the COVID-19 pandemic, the evolving financial regulations, the market democratization, the increased client sophistication, the shift to remote working arrangements, and the rapid technology advances. These forces are creating challenges and opportunities for investment banks to adapt their business models and operational platforms to keep up with the changing landscape and deliver the bank of the future.
According to a report by Deloitte, the investment banking industry will likely transition from a full-scale service model to a bifurcation of two broker archetypes: "client capturers" that specialize in front-office functions and "flow players" that focus primarily on middle- and back-office functions. These archetypes will likely operate within an interconnected, increasingly global, and potentially virtual ecosystem that includes partner collaborations that provide various back-office functions.
The report also suggests that investment banks will need to determine which role they want and are able to play within the ecosystem, depending on their internal and external factors. They will also need to redesign their service delivery around a connected flow model, moving capacity and processes to the ecosystem of market providers, and optimize the use of financial technology, data, and analytics to generate differentiated insight and added value.
The Deloitte Difference: A Tailored Approach and Focused Experience
Deloitte's investment banking team serves as a trusted adviser to middle-market companies across the industry, offering a broad range of M&A advisory services to help clients achieve their goals. Deloitte's investment banking team leverages its global network of professionals, deep industry knowledge, extensive transaction experience, and innovative technology solutions to deliver customized solutions that meet the unique needs of each client.
Some of the key benefits of working with Deloitte's investment banking team are:
Access to a global platform of resources and capabilities that can provide comprehensive support throughout the transaction lifecycle
Ability to tap into Deloitte's industry-leading expertise in areas such as tax, audit, consulting, risk, and financial advisory
Exposure to a diverse range of buyers and sellers across geographies and sectors through Deloitte's extensive relationships and market intelligence
Delivery of high-quality service and value-added insights through Deloitte's collaborative culture and client-centric approach
Conclusion
Deloitte's investment banking team is well-positioned to help clients navigate the complex and dynamic investment banking landscape. By combining its tailored approach and focused experience with its future-ready service model, Deloitte can help clients achieve their strategic and financial objectives in a competitive and evolving market.